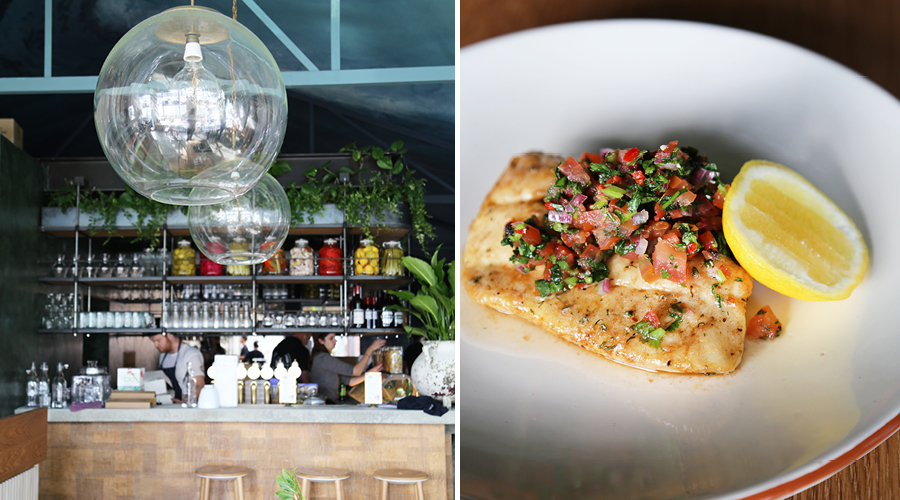 NEW OPENING: FISH FISH x BURGER BURGER
The North Shore welcomes two iconic Ponsonby mainstays to it's hood...
Late last year, Ponsonby Central's famed Jimmy The Fish was quietly transformed into a small hybrid fishmonger, takeaway and eat-in restaurant named Fish Fish. Helmed by the talented team behind Burger Burger, Mimi Gilmour and Adrian Chilton, our fish and chip needs were epically satisfied over summer thanks to this new addition. However, we concluded that it may have flown under the radar as an exciting new eatery deserving of being sought out.
So, we were pleased to hear that another Fish Fish is set to hit our dining scene this Friday the 29th of April, along with what will be music to the Shore's ears — another Burger Burger establishment in the hip development that is Fortieth & Hurstmere. Designed in conjunction with Bureaux Architects, the expansive space is split smack-bang down the middle, half designed as Burger Burger and the other as Fish Fish — gone are the days of fighting over conflicting food predilections.
Read full article here.